Search results for "A Story"
Eps4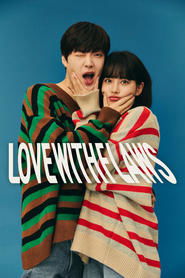 Love with Flaws
Love with Flaws
Lee Kang-Woo is a handsome guy, who enjoys being the center of attention. In his past, he was dumped for being ugly. Since that moment, he has been obsessed with…
Status: Returning Series
Eps6
Kingdom
Kingdom
In this zombie thriller set in Korea's medieval Joseon dynasty, a crown prince is sent on a suicide mission to investigate a mysterious outbreak.
Status: Returning Series